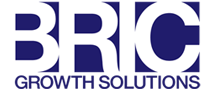 Client Profile
BRIC is most successful assisting established businesses expand in to new markets.
Many large companies have great products and services but lack experience exporting to Africa, Asia, South America, or Russia. It can be daunting to locate reliable information, contacts, partners, or distributors in these markets.
While each market is certainly different, every market is seeking new competitors, new products, and generally ever-higher quality goods.
A company is best-suited for international growth when it possesses strong leadership and strategic vision, allowing it to transform from a solid, local business into an international business.
First-world companies have advantages in quality, proven success, and lean business practices which support market entry.
A company is unprepared for international growth if it does not understand what "success" means in 3 to 5 years, has a lack of discipline, or is indecisive. Flawed market expectations occur when a company believes that local markets will adapt to its products and approach, especially when it has already been successful conducting business in its home market.